How Long Does It Take To Run a 10K?
Many professional and regular runners are challenged by a 10k run. Millions of them join 10k runs in the hopes of either finishing one or exceeding a previous finish time.
Running the 10k is a perfect next step for those who have already done a few 5ks and enjoy running long distances. If you've finished a 10k, you have already accomplished something great. And you should be happy no matter what your finish time is. But of course, you would want to know how your time compares with other runners and how you have performed against your previous best time.
If you are someone who is still planning to run the 10k, you might be wondering how long it takes to run the distance.
Regular runners can complete a 10k on average between 45 to 75 minutes. Most male runners can finish at an average of 56 minutes and most female runners can finish the race in 1 hour and 4 seconds.
What is the average 10k time?
The best runners have clocked in world record times for the 10k run. Most of these elite runners can complete a 10k or a 6.2-mile race in about 30 minutes or less. This means that their average time per mile is 5 minutes or faster.
Most of the Olympic record holders for the 10k run are held by athletes from Kenya and Ethiopia. Today, the record holder for this category is Kenenisa Bekele of Ethiopia clocking a time of 26 minutes and 17 seconds. On average, this is equal to 4 minutes and 14 seconds per mile.
The world record for the women's 10k run is Almaz Ayana of Ethiopia. Her record time is 29 minutes and 17 seconds. Her average time per mile is 4 minutes and 43 seconds.
These world records are far from being the average 10k race time. Average runners, however, will have much slower times than these. In general, most runners will run a 10k distance between 45 and 75 minutes. This will greatly depend on the fitness level of the runner.
Men of the same age and fitness level as women, generally run faster. Typically, a male runner who is in good shape can finish a 10k race in 56 minutes. This gives male runners an average of 9 minutes and 2 seconds per mile. Females, on the other hand, take around an hour and 4 seconds to finish a 10k race. Females average mile tends to be about 10 minutes and 32 seconds.
Factors that hinder or enable a runners ability to train and race
Age, Gender, and Fitness level
Finishing time for a 10k run is dependent on many factors. This includes age, gender, and fitness level. Your musculoskeletal health also comes into play. It is imperative to take steps to reduce pain, avoid injury, and run with proper form.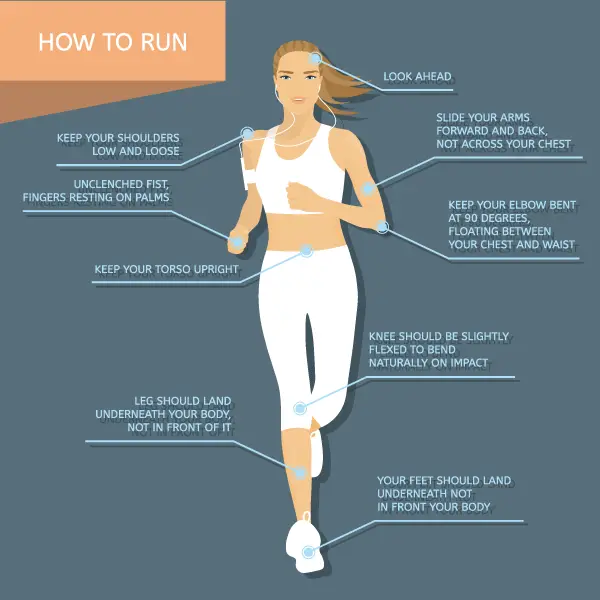 Age is also a major factor in an individual's ability for physical fitness as well as recovery. If a runner is healthy and experienced in their youth they will tend to still be in decent shape to still compete as they age.
Aged running adults that weren't active during their youth and have just started running will need to take extra care and precaution when training for any race, including a 10K. Beginners' average run time will depend greatly on their cardiovascular fitness and musculoskeletal health.
Racecourse terrain and features
Another factor that affects run time is the features of the racecourse. If the course is challenging that includes running on hills, then you can expect to run at an overall slower chip time. Also, when the race includes running in different terrains like dirt paths, grass fields, and streams with obstacles that require technical movement will also slow down a runner.
How to Succeed in Your First 10k Run
Follow a training plan
Find a 10K training plan that you can follow. I have a free 10K training schedule on my resource page.
Running a 10k, while challenging, is something that you can train for. If you have been successful in running a 5k, you can also succeed in running a 10k. If you treat a 10K with care and attention you should have no problem finishing the race. Below are some tips for training for a 10k race. You can successfully train for a 10K race in as little as 6 weeks if you're physically conditioned and in shape.
If you intend to train for a 10k, then you need to have a workout plan to prepare for the event. Give yourself enough time to prepare and make sure that your plan fits your busy lifestyle. Otherwise, it can easily fail.
Your workouts do not necessarily have to be all good runs. You can experience good, bad, and ugly runs (check out this post – 5 questions to ask yourself after a bad run). Don't quit. Training has its ups and downs. Even the fastest runners experience some days when running is challenging.
Be consistent
The key is to be consistent. Follow your workout plan despite having a bad running day. You can get through it by slowing down your pace. Running despite your mind telling you to quit is where your grit and perseverance come in hand! Your tough runs are where your character is built which can help build your confidence and make you stronger mentally. Your sheer determination will help keep your energy flowing enabling you to battle through your workouts.
Run easy
During most of your workout, you need to run easily. You need to balance this with faster workouts. As you continue your training program for your 10k race preparation, you will be slowly be introducing longer distances each week. The secret is to balance both distances so that your body can recover after every run. Remember your body is only rebuilding and preparing muscles when you are not running!
Train at a faster pace
What can help you run faster is to train at a faster pace. Each week, one workout should be devoted to running fast for one to two-minute intervals which are followed by easy running of the same time duration. You should do this once a week for a duration of three to four weeks. Then increase its difficulty or make the intervals longer.
Expand your long run
Progressing from running a 5k to running a 10k requires learning how to run longer. Each week, devote one workout adding a half-mile to one mile your longest run. So, if you are running 5 miles now, the next week devote one workout starting with five and a half miles. Then add another half-mile to one mile the next week and so forth.
After the fourth week, go back to doing five miles. This can help you to recover. Before the race, you should reduce your long-run mileage to five miles or less.
Mentally challenging
Training is not only physical but mental as well. On race day, your mind is the one that's in charge. Make sure you don't run too fast at the start. Don't expend too much energy in the first few miles and lose your power near the end. This way, you can have a great start for the first 5k, but you will finish terribly in the latter part of the race resulting in a positive split.
For more information on running splits (negative, even, and positive) check out this post on how negative splits can increase your running performance on race day (link).
Motivation is required
Sometimes we simply don't want to run. It takes every bit of energy just to get our running gear on and get out the door to start running. If you find yourself routinely visiting the no motivation to run arena then check out this post on 5 easy ways to trick your mind into running.
warming up
Do a short warm-up before the race. Your breathing, body movement, and circulation will speed up your blood flow thus helping to warm-up your muscles.
Check out the layout of the racecourse
Check out the racecourse and take note of the turns. If you take the most direct route, then you can run faster from start to finish. At every turn, take the straight line outside the curve. don't take a long way around. If you do, your total time will increase.
How to Improve Your 10k Run Time
You can improve your 10k run time in many ways. One of these ways is to scale back your mileage. This can help improve your race time. On some days, instead of running long, do workouts focused on building your speed.
speedwork
Do different running workouts like interval training, hill training, and tempo runs. You need speed work to improve your fitness and performance. But speed work needs to be done only once a week. This is a high-intensity workout that could put you at risk of injury.
Adverse conditions and terrain
Run on terrains that are more difficult than your common flat asphalt or concrete. Adverse conditions like rain, heat, and cold will help you adapt to different weather conditions. If possible, run the racecourse once before the race.
Rest and Recovery
Give one full day to rest each week. Balance your running workouts with yoga for runners at least once per week if possible. This will help keep your body flexible.
Strength Train
To build muscles and improve stability, do strength training like weight lifting, bodyweight training, and others.
Do you need a strength training regime for runners? Check out this detailed post about essential strength training for runners.
Get sleep and cut out the alcohol
Make sure to take care of your overall health. Get plenty of sleep. Drink plenty of water. Avoid caffeine, alcohol, and diuretics. Take more rest than usual in the week leading up to the race. Do 3-mile runs to keep your muscle loosened. Make sure to rest for the 2 days before the race.
To give your muscles proper time to rebuild and get stronger, take at least one rest day a week. If you do too much exercise you can get injured and overtrained.
Don't get discouraged For Your 10k Race
Perhaps you run slower than the average. Do not let this discourage you. Prepare and train for your 10k race. Remember that being able to finish the race is already a great achievement. It takes training and effort to be able to be fit enough to run these races. So, if you keep training, you can definitely improve on your 10k finish time.
Are you ready for your next running challenge?
After you've completed your first 10K, consider moving your finish line out a little further. The real truth is as runners, there really is no true finish line, we keep moving and pushing ourselves all the time. I would highly encourage you to consider a half marathon. Finishing a half marathon is one of the most rewarding accomplishments I've ever had. Check out these posts:
Transitioning From A 10K To A Half Marathon
When should I Start Training For A Half Marathon?
To sign up for a FREE half marathon training schedule, log sheet, and pace predictor CLICK HERE.

Connect with me: