2021 Best Cross-Training Stationary Bikes For Runners
A cross trainer exercise bike is a popular choice for runners who are looking to train for their next big race, or just to get their daily dose of cardio, while simultaneously working on their form. This is where cross-training stationary bikes come in, offering runners the best of both worlds.
Full Disclosure: This post includes affiliate links for which, LERK Publishing, LLC., may make a small commission at no extra cost to you should you make a purchase.
Best overall cross-training bike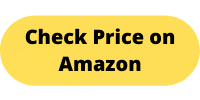 Sunny Health & Fitness Indoor Pro I Exercise Bike for Indoor Cycling tops the list for me, for the simple reason that it is sturdy and dependable, with a great selection of features offered to runners looking to train. It's also reasonably priced, as well!
Best stationary cross-training bike that has all of the bells and whistles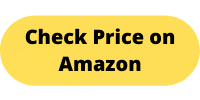 The bike with all the bells and whistles—on this list— is the L NOW X2 Exercise bike. If you don't mind dropping some big bucks on your exercise bike, then this one's for you. But the sleek and savvy features more than make up for it. This exercise bike stands above all other stationary exercise bikes since it is made for commercial-grade high-frequency use. Plus this indoor stationary bike has a weight capacity of up to 350 lbs.
Here's a list of seven of the best cross-training stationary bikes for runners:
L NOW X2 indoor stationary exercise bike (commercial grade/standard – best for high use)
Doufit EB-06 Indoor Cycling Stationary Bike
Sovnia Stationary Exercise Bike
Ativafit Fan Bike Exercise-Upright AirBike
VIGBODY Exercise Bike for Indoor Cycling
Pooboo Exercise Bike
Sunny Health and Fitness SF-B901 Pro Indoor Cycling Bike-
1. L NOW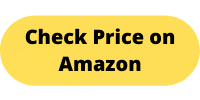 Features at a glance
Commercial-grade standard
Made for high-frequency use
44 lb flywheel
21 x 46 x 52 inches long
134.5 lbs
Up to 350 lb weight capacity
The most durable out of all the stationary bikes we reviewed
Immediate bike stop button
Belt-driven which makes it quieter
Great Peloton substitute
Things we didn't like
The most expensive stationary bike we reviewed
2.
Doufit Indoor Cycling Bike Stationary, EB-06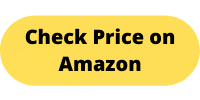 Doufit EB-06 stationary exercise bike is built with a sturdy heavy-duty steel frame. It offers you the maximum level of support during intense workouts, without compromising on comfort. It also comes equipped with a premium belt-driven system that offers runners and trainers a smooth practice run. Here's an overview of the many features it offers :
Fully adjustable seat and handlebar
This stationary bike has a 4-way handlebar as well as a 4-way seat that can be adjusted to optimize comfort and safety, for riders of different builds and heights.
Apart from an emergency brake safety feature, it also comes with an adjustable resistance knob that allows you to choose between different levels of difficulty.
LCD monitor and iPad holder
The bike is equipped with a 3.54 inch LCD screen display that allows you to track distance in miles, calories burned, time, heart rate, speed, and RPM. This machine also enables you to attach your iPad and watch a movie or catch up on your emails during your workout.
Features at a glance (change)
Product size 36.2 x 19.7 x 47.2 inches
20 lb load-bearing flywheel
up to 264 lb weight capacity
Belt-driven makes it a quieter ride
Things we didn't like
Smaller than some of the bikes
Stability issues reported among some riders
Larger framed individuals might find this bike uncomfortable.
3. Sovnia Stationary Exercise Bike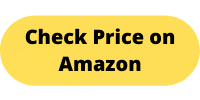 This sleek home-workout exercise bike was updated in 2021 and comes equipped with a 35-pound flywheel, a thickened triangular steel frame, and a belt-driven system that promises a noise-free workout indoors.
Customizable workout
What makes it one of the best cross-training stationary bikes for runners is the personalized approach it offers. You can customize your routine: shift between different levels of intensity, speed, and resistance with the two-way adjustable non-slip handlebar and the 4-way seat adjuster.
Let's get technical
The machine is equipped with a pure wool brake pad that produces only a low whistle sound when resistance is increased, as opposed to the usual whirring that many other models do.
The bike also comes with a free and easily-to-replace extra brake pad in the carton. The tension rod has recently been updated to A3 M10 Spcc Steel and is much sturdier than A2 M8. Push the Knob for an immediate break. It is sturdy and allows easy turning.
Features at a glance
35 lbs Bidirectional flywheel
User height is from 4'1″ to 6'7″
The inside length is 25 inches minimum to a maximum of 38.5 inches.
Horizontal adjustments are available for uneven terrains.
4 ways seat adjustment
LCD Monitor, water bottle, and iPad holder available.
2-year guarantee for replacing components
The red knob acts as an immiediate brake
Bottle Holder
Things we didn't like
The seat might be uncomfortable to some riders
4. Ativafit Fan Bike Exercise-Upright AirBike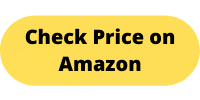 If you're looking for strength, sturdiness, and support, Ativafit's Fan Bike is as good as it gets. The brand is known to focus on fitness, and this bike is built with runners in mind and helps you train, exercise, and work on your form and stamina.
Features at a glance
A weight capacity of 250 pounds
A digital LCD display monitor to help you keep track of time, distance covered, speed, calories, and heart rate
Large, molded seat with an adjustable seat Inseam of minimum 28 in and a maximum of 39 inches.
Product size:
A water bottle holder
An iPad holder attached to the LCD display console.
Transport wheels and a space-saving, easy-to-fold design that allows for easy transport and storage.
A one-year warranty for return, and a lifetime warranty for replacement parts, free of charge.
A unique Air Resistance System.
Things we didn't like
weight capacity is less than other bikes on the market
Cheaply made – might easily breakdown from overuse
Assembly was difficult for most purchasers
The unique air-resistance system sets this exercise bike apart and makes it one of the best cross-training stationary bikes for runners. It provides unlimited resistance for upper and lower extremities, based on air resistance. It creates an increase in resistance as you pedal faster and also works to keep you cool while you work up a sweat.
5. VIGBODY Exercise Bike for Indoor Cycling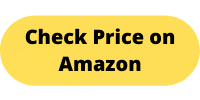 VIGBODY's cross-exercise is sturdy and solid, offering hard-core runners and trainers the best possible workout experience, without having to worry about whether the machine can 'keep-up.'
Thickened brake pad
Like Sovnia's Stationary Exercise Bike, the VIGBODY, too, comes with thickened brake pads. It uses a thickened pure wool felt brake pad that is stronger, sturdier, durable, and bonus reduces noise.
The emergency brake pad lever allows you to come to an immediate halt, safely.
Caged Anti-Skid Pedals
The aluminum-alloy, caged pedals allow for safety and comfort, with adjustable straps that will stop your feet from slipping and give you optimal support, grip, and safety while pedaling.
Heavy-duty flywheel
The 30 pound bidirectional—with heavier plating—flywheel provides stability without hindering the authenticity of the real outdoor riding experience. Safe, secure, and study are the three objectives of the heavy-duty flywheel.
Features at a glance
Product Dimensions : 46.1 x 25.2 x 44.1 inches; 69.5 Pounds
30 lb flywheel
2 AAA batteries required. (included)
33.6-38.5 inseam saddle height adjustment
Comes with a multi-functioning LCD display that records and reads your calories, time, speed, distance, and odometer. Data tracking allows you to customize your workout to achieve a full-body session.
A one-year warranty for free replacement of parts.
Weight capacity is 330 lbs
Things we didn't like
The belt might have issues coming off.
6. Pooboo Exercise Bike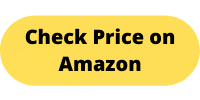 Pooboo's exercise bike is definitely the highest priced cross-training exercise bike on this list, but with good reason. It comes with features that are kicked up a notch, in terms of functionality, safety, sturdiness, and durability.
Flywheel
Unlike most other bikes on this list, the PooBoo is equipped with a 40-pound flywheel, as opposed to the usual 36-pound flywheel you usually find on most bikes. The high durability steel frame construction ensures stability while you cycle and has a weight capacity of up to 330 pounds.
It offers a complete, full-body workout that targets the waist, abdomen, hips, legs, and arms. You can now burn fat, build form and be fit.
Stable Triangular Structure
This triangular stabilization system comes with a high-quality metal frame that provides a higher level of stability and support to the legs and feet while pedaling.
Features at a glance (change)
Flywheel: 26.4 pounds
Product weight is 69.5 pounds
The maximum capacity weight is 270 pounds
Easy to move and store
12-month warranty of free replaces of parts and components.
Equipped with high momentum fan blade
Fully adjustable seat that allows for both horizontal and vertical re-adjustment, to fit different body types and heights.
The electronic console fitted between the handlebar tracks distance, time, speed, and calories burned.
Tracks heart rate as well
Easy to assemble
Things we didn't like
Some riders find it noisy and squeaky
7. Sunny Health and Fitness Indoor Cycling Bike- SF-B901 Pro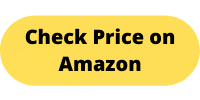 The Sunny Health bike is a favorite among customers looking to have the best indoor-cycling experience and runners looking to work on their form and stamina. Why?
Features at a glance
Product dimensions : 46.5L x 18W x 46H inches.
Product weight 102 pounds.
Comes with levelers that prevent wobbling and jerks while riding. Base levelers keep the bike stable on uneven terrain.
Adjustable, ergonomic, 2-way, multi-grip handlebars, designed to accommodate multiple riding styles.
Four-way adjustable seat tailored to fit riders of any height and body type.
Adjustable inseam height of minimum 30 inches and maximum 42 inches.
40 pound chromes solid flywheel.
pulse sensor for heart rate tracking
Heavy-Duty steel frame
Maximum weight capacity of 275 pounds.
Things we didn't like
More Cross-Training Exercises
Checkout more cross-training exercises here: Best cross-training exercise for half marathoners or marathoners
To sign up for a FREE half marathon training schedule, log sheet, and pace predictor CLICK HERE.

Connect with me: