How to Avoid a Half Marathon Meltdown – Rest & Recovery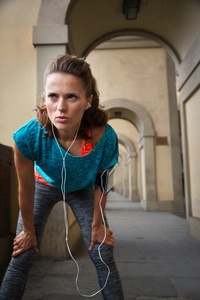 Rest/Recovery
Rest and recovery are sometimes understated. During the 70s, runners quiet often ran every single day without a break. Eventually, if you run every single day with no breaks, you will sustain some type of injury. Running is an impact sport. Your body is continuously pounding the pavement mile after mile impacting your ligaments, joints, muscles, and bones with each stride.
Since the 1970s, study after study has been done on injury prevention for runners. One of the top reasons for a running relating injury to occur was due to a lack of rest or recovery. Also, in the top of the list was running while already injured, you would be surprised at how many people still run while they are injured. By exploring the physical and mental sides of rest, as well as rest during your training schedule and on race day, we can help shed some light on the area.
Should a beginner runner run everyday? – find out!
Rest – The Physical Side
When you run any distance you are breaking down muscles in your body. The muscles in your legs need 24 to 48 hours to rebuild. If you continuously run, every day, your muscles won't build as efficiently if you just took a few rest days per week. On your rest days you don't have to be completely idle, just don't run. On one of your rest days during the week try to perform some type of cross-training such as weightlifting.
Rest – The Mental Side
Have you ever woken up and knew that you needed to log a run for the day, but you were just too groggy? Well, more than likely, the reason you didn't want to run was because of a lack of rest. I know because I've been there before.
Eyes burning, mouth wide open from continuously yawning, as I glance at my run scheduled for that day. And of course, it's a long run that I need to tackle to the extent of 10 miles. My 1 year old chose not to sleep the night prior to this scheduled long run. Instead of pushing through with the run, I chose to put off the run for the next day. Sometimes, getting rest is more important than a run. You can always reschedule a run, but if your body is only running at 25% of capacity, it's probably better to put your running shoes away for the day.
Rest During Training
If you're a first time half marathon runner or a fairly new runner, I suggest having at least one rest day that you perform a minimal amount of exercise. The best day for a complete rest would be the day after your long runs. The long-run should be the most vigorous and exhausting run of the week. During this rest day, your body is rebuilding your muscles and training your body to increase your glycogen stores allowing your body to increase it's running mileage week after week.
Rest Before Race Day
New half marathon runners might find it difficult to sleep well the night before a race. Usually the night before a race you are nervous and anxious and you tend to toss and turn all night long. I wish I could tell you that after you've run a couple half marathons that your rest will improve the night before a race, but in my case, it hasn't. I've run 8 half marathons and a countless number of 5Ks, and I still don't get adequate sleep the night before a race. I usually get good sleep two nights before the race and of course the night after I finish a race.
If you want to have a successful half marathon race, I urge you to make sure that you have calculated enough rest into your training schedule.
For an informative post on what to do the week before and the week after your half marathon race, including resting and recovery, check out – half marathon checklist including what to do the week of the race and the week after the race.
To sign up for a FREE half marathon training schedule, log sheet, and pace predictor CLICK HERE.

Connect with me: