Quick Tip Thursday – Happy Interval Day!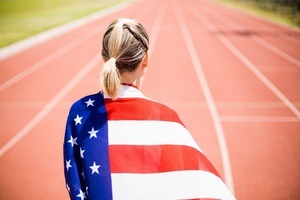 Happy interval day! Intervals can help improve your speed and aerobic capacity so that you can run those longer paced tempo runs at goal pace (race pace). Here is a quick interval session I ran this morning. The interval layout looks like this:

1 x 2 x 8
1 = 1-minute running at 80% maximum heart rate effort which is somewhere between 150 -175 for me. The pace I aim for is between 7:30 and 8:30 minutes/mile,
2 = 2-minute rest which today I chose to walk briskly between run intervals
8 = repeat the 1-minute run / 2 minute walk 8 times.
You can mess with these numbers by either creating longer run intervals and shorter resting intervals. If you're brand new to intervals you could even start out at 15-second runs with 3-minute walks. The key to interval training is to run at a controlled maximum effort of 80%. The intervals should become progressively more and more difficult to do.
Have a happy fourth of July!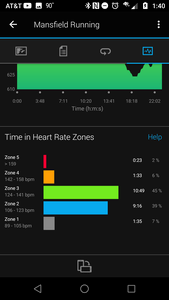 To sign up for a FREE half marathon training schedule, log sheet, and pace predictor CLICK HERE.

Connect with me: