Hydration Packs
Staying hydrated while you run is important. With hydration packs, you can keep running while hydrating. They are becoming more and more popular to use during your training sessions. Also, runners are utilizing them in races more often.
Hydration Belts
Hydration belts are a second form of carrying your water with you during a run. These look similar to the eighties "Hip-Sacks" or "Fanny backs" except they are designed with the runner in mind. The hydration belts feature large pockets to store an iPhone or Samsung device. Also, two water storage pouches let you carry two 60 oz bottles of water.
These are light weight and snug. The belts are worn at the hip level for easy access to your storage pocket as well as the water.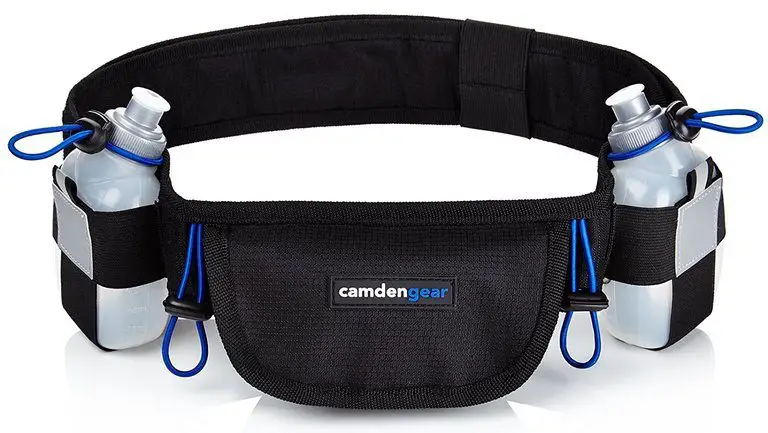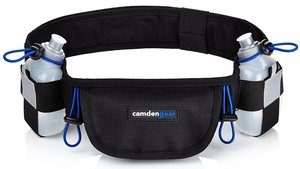 Water Bottles
Running water bottles also offer another form of carrying your water when you run. The bottles are specifically formed to be gripped by your hand so that it almost feels like you're not carrying a bottle at all. Some bottles have handles that your hands slide under so that you're not holding the bottles at all per se. Instead, they are suspended from your hands to give your grip a break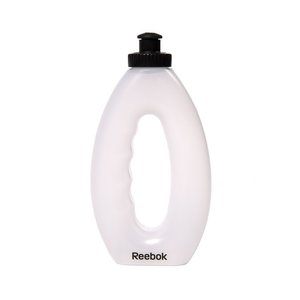 Hydration Packs
Lastly, the hydration pack is my favorite for sure. I like the idea that I have my hands completely free when I run. The pack attaches to your back just like a back pack would. Chest straps help tether and fasten the pack more securely to your body. Most packs come with additional storage units that are located in front of each shoulder where you can store additional water or Gatorade bottles. Hydration packs vary between 0.5 Liters all the way up to 4.0 L and beyond. When you're running, you probably won't need more than a 2.0 L pack for runs all the way up to the marathon level. Although, if you do sweat out fluids more than the average runner, you might need a pack that holds more water. Also, if you are running ultra marathons, then you might need a bigger pack as well.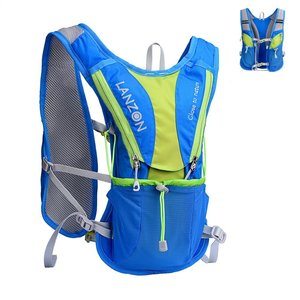 What type of hydration support you choose, it comes down to comfort and if you want something in your hands, strapped to your waist, or attached to your back. All are great choices. All are equally priced, with the hydration belt being marginally cheaper.